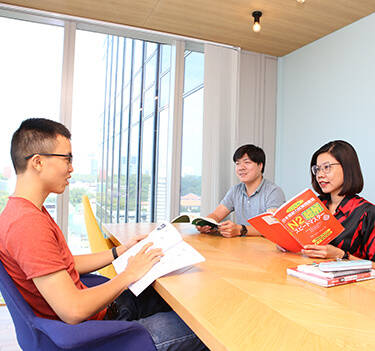 JAPANESE CLASS - JLPT LEVEL N3 & N2 TARGET CLASSES
Since TBV's business partner is Yahoo! JAPAN, a Japanese company, we always focus on Japanese language education.
We carry out 2-hour Japanese classes (one for N3 and one for N2 level) 3 times a week. Everyone takes study with serious and positive attitude, just like when they work, which makes the classroom atmosphere delightful and makes teaching - learning much more effective.
Japanese language skill (As of Oct.2019)
Number of employees who can read and write Japanese: approximately 50 people (40% of all employees)
Number of employees who can speak Japanese fluently at business level: approximately 30 people (25% of all employees)
BUSINESS ANALYST TRAINING
As one of the actions to expand and improve the BA/BSE team, this year we had conducted a 5-week Business analyst training course.
Participants were members who are already BA/BSE or those who aim to become BA/BSE, that's why they were really focus and actively express ideals, discuss opinions during the whole sessions.
After the course, members could gained a comprehensive knowledge on requirement management, problem solving, critical thinking, etc. which are the essential skills for a business analyst.
BA - Business analyst
BSE - Bridge system engineer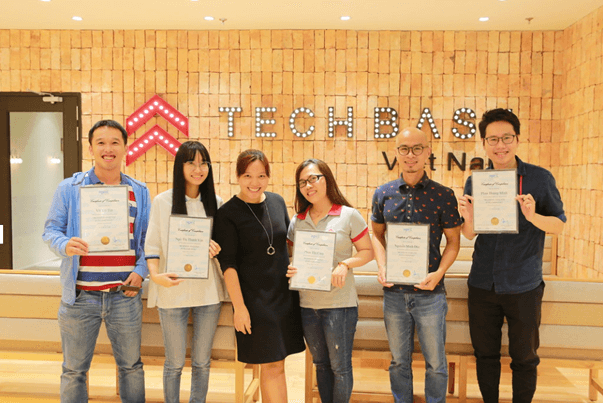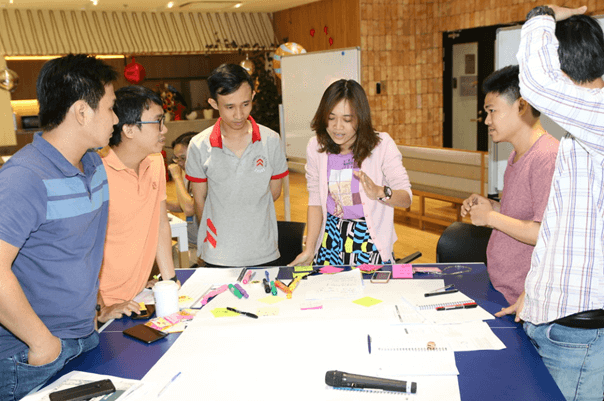 SCRUM TRAINING
We are occasionally having specialists from Yahoo! JAPAN to hold the long-term Scrum training, which includes seminars and support direct application to current projects.
Scrum method in Agile is a framework to grasp the current situation. Until now our members mainly adopted Waterfall model for development, but are now learning Agile manifesto which can help flexibly adapt to requirement changes and deliver product quickly.
We have already adopted what we have been trained to several projects. Thanks to Scrum, our members can propose ideas actively to improve product quality and the scope of development we're in charge of is gradually expanded.
OTHER TRAINING
Java training, Leader training, Critical thinking training, Technology sharing meeting....etc